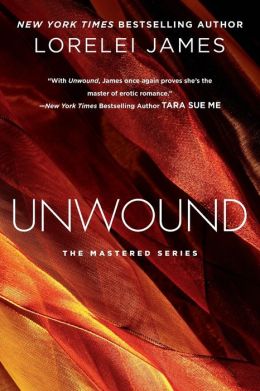 With just less than 24 hours, 13 to be exact EST., for Lorelei James' much anticipated next installment to her GROUND-BREAKING new series, "Unwound: (The Mastered Series, #2)," to be released!
Is there literally NOTHING Ms. James CANNOT write well about! Even though LJ's Rough Riders Series will come to an end, with novel #16, "Cowboy Take Me Away," (TBR June 2014). Lorelei, will still have an EXTREMELY BUSY writing schedule. The next installment to her, "Blacktop Cowboy Series, #6: Hillbilly Rockstar," will be released August 6, 2014. Then an anthology, "Roped In," with a release date for September 9, 2014! Along with other projects that haven't been publicly announced as of yet for 2015!!
I wish LJ the BEST of LUCK with ALL of her FUTURE ENDEAVOR, for which she is in my TOP 10 FAVORITE AUTHORS!!