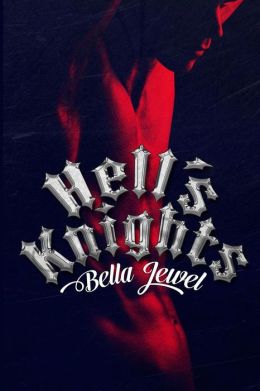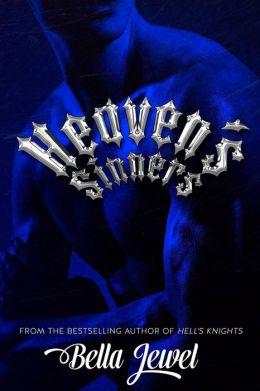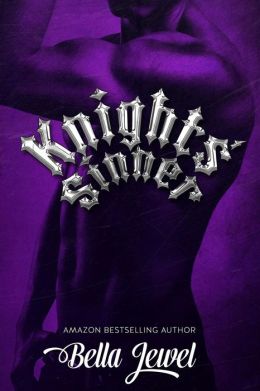 BELLA JEWEL IS A TRULY TALENTED WRITER!
**IF I COULD AWARD MS. JEWEL WITH 20 STARS, I MOST DEFINITELY WOULD!!**
After reading "Withstanding Me," from Crystal Spears. I was searching for something as REAL & GROUND-BREAKING as the Breakneck Series! I was in dire need of reading the same type of characteristics as the men and especially the women Ms. Spears has created. STRONG-WILLED, BAD-ASS FIRECRACKERS, WHO DO NOT BACK DOWN FROM A CHALLENGE!!
I literally stumbled upon Bella Jewel's "Hell's Knights," the first novel within the "MC Sinners Series." I had just finished the FIRST 17 PAGES, and I was COMPLETELY HOOKED! The EXPLOSIVE COMBINATION the hero & heroine possessed was MIND-BLOWING! I AUTOMATICALLY purchased the remaining two novel, "Heaven's Sinners," and "Knights' Sinners." After reading the rest of the series, it WASN'T just the FIRST novel that POSSESSED this IMPULSIVE CHEMISTRY, it was all THREE!
I can HONESTLY state that I'm UNABLE to DECIPHER which novel is my ABSOLUTE FAVORITE! Therefore, YOU will SEE the SAME review for EACH BOOK!
They were EXCEPTIONALLY WRITTEN, with THREE DIVERSE STORYLINES, with ONE COMMON GOAL! To RENDER the READER COMPLETELY SPEECHLESS, as they DROP their KNEES, GASPING for MORE!
The EMOTIONAL level was UNBELIEVABLY GRIPPING, that at times you can FEEL your OWN HEART being SQUEEZED to COMBUSTION. The EROTICISM was EQUALLY STIMULATING, WITHOUT-A-DOUBT there WASN'T SOMEONE or ANYTHING that COULD'VE POSSIBLY TARE ME AWAY from READING just ONE MORE SENTENCE!
Mark my words: "ONE OF THE BEST MC SERIES YOU'LL READ THIS YEAR! MS. JEWEL IS RIGHT UP THERE WITH CRYSTAL SPEARS' 'BREAKNECK SERIES!"
PHENOMENAL JOB MS. JEWEL, I CAN'T WAIT TO SEE WHAT ELSE YOU HAVE IN STORE!
----------------------------------
Other Recommendations:
"Seize Me, (Breakneck Series, #1)";
"Withstanding Me, (Breakneck Series, #2)," by Crystal Spears
"Beautiful Trash, (Scarlet Briar, #1)"; "Hot Mess, (Scarlet Briar, #2)";
"Bitchcraft, (Scarlet Briar, #3)," by Mara Ryder
"Sweet Temptation, (Sweet Series, #4)," by Maya Banks